Good taste starts with feeding
As a real design treat, the dogBar® shines with the highest processing quality. The body of the raised feeding station for dogs and cats is made using the same plywood process as the shells of the legendary Eames Lounge Chair. The filigree molded wood in combination with the porcelain bowls from the Reichenbach porcelain manufactory makes the dogBar® a real design classic.
Benefits of our elevated feeder
This allows the dog to eat from a higher position instead of bending down to the ground. There are several benefits of an elevated dog feeder, both for the health and well-being of the animal.

One benefit of having a raised dog feeder is that it can improve dog posture. When the dog eats from a raised bowl, it doesn't have to tilt its head and neck as much, which can reduce stress on the spine and joints. This can be especially helpful for older dogs or dogs with arthritis or other joint problems.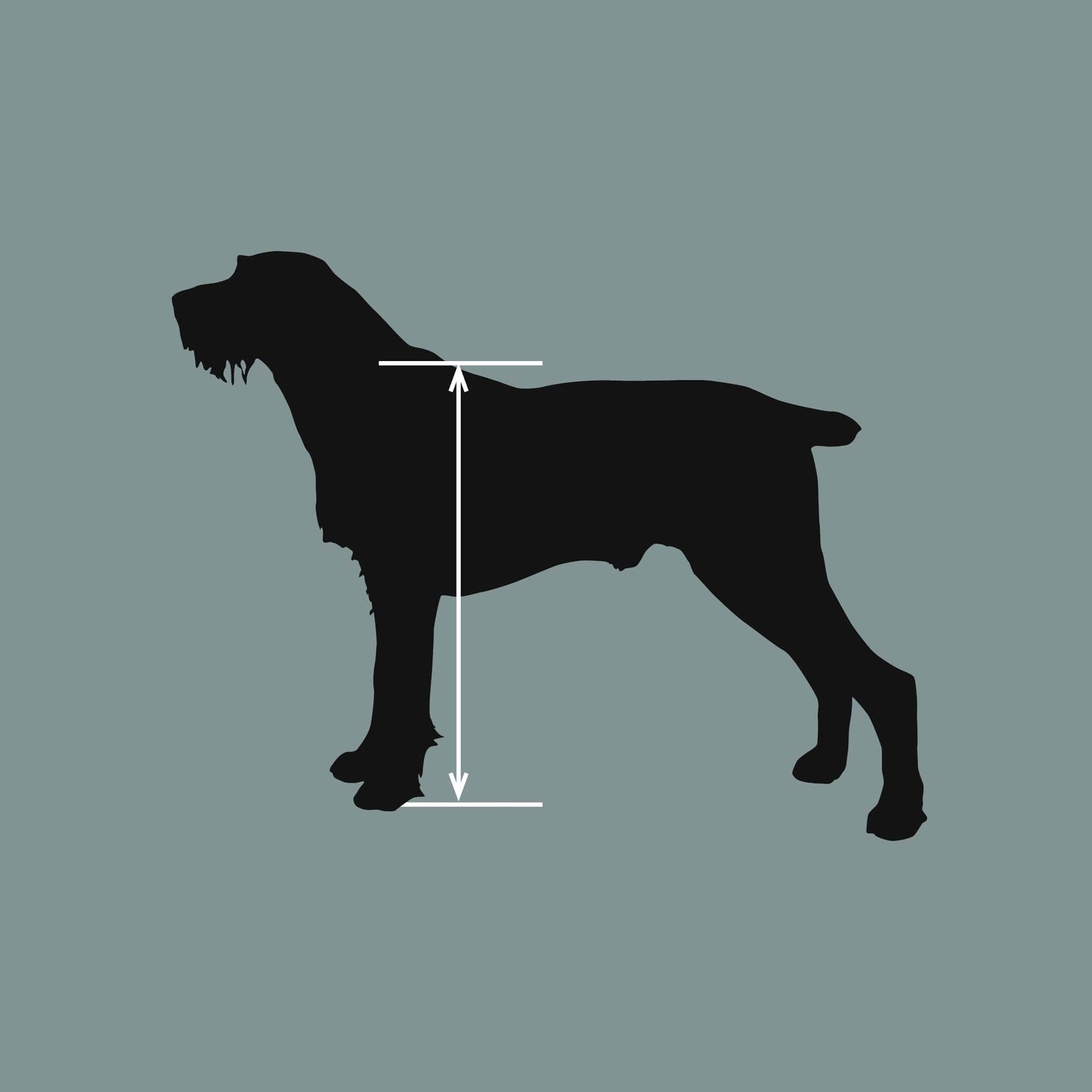 With a total of five sizes, the dogBar® is tailor-made for all dog sizes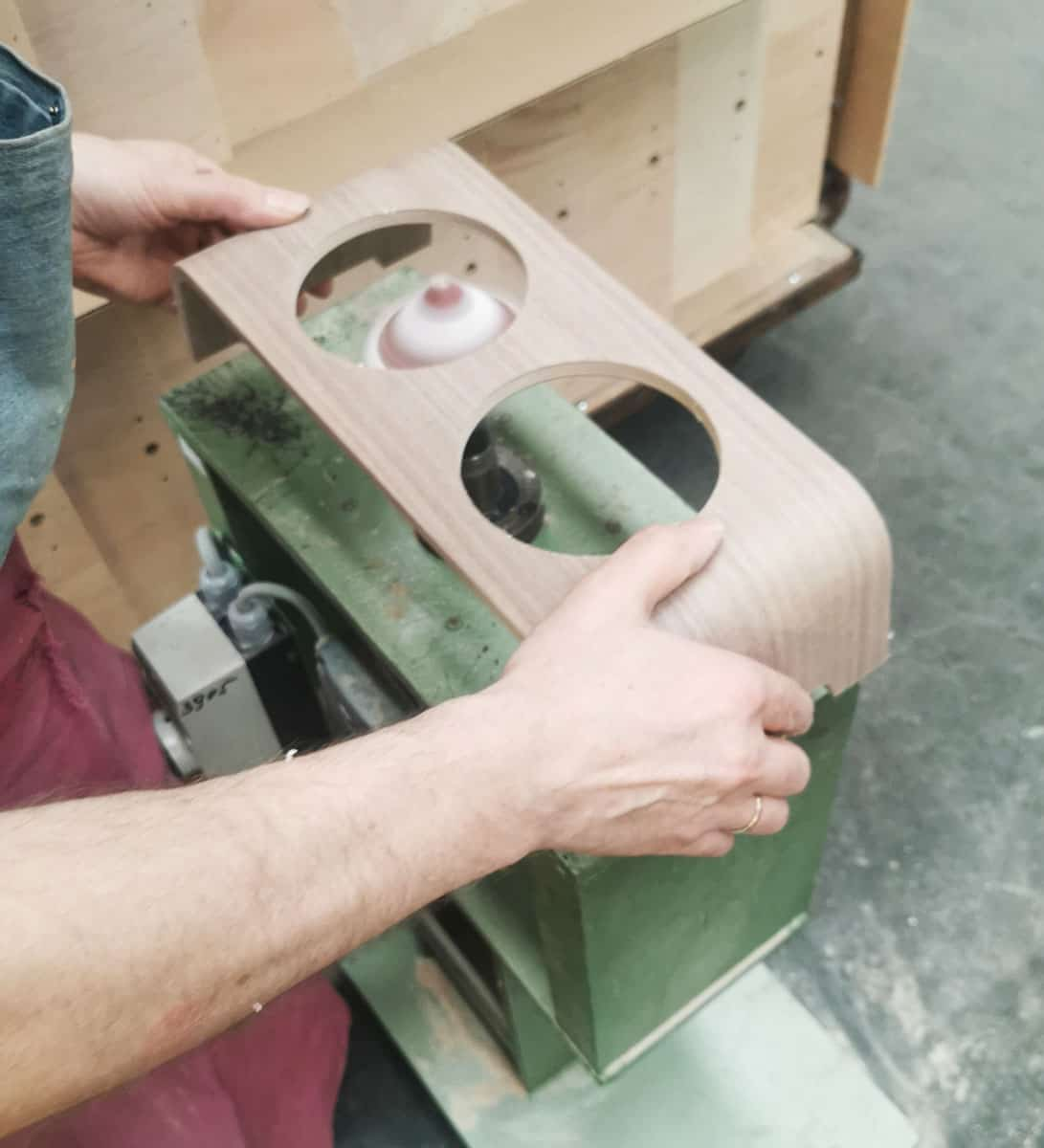 Formholz
Die dogBar® besteht aus Sperrholzformteilen mit Schälfunieren aus zertifizierter heimischer Buche. Die Umweltfreundlichkeit unserer Produkte ist gewährleistet, sie sind frei von FCKW, PCP und Lösungsmitteln.
Zur Herstellung unserer hochwertigen Formteile aus Holz setzen wir ausschließlich heimische Buche aus nachhaltiger Waldbewirtschaftung aus Deutschland ein.
Porzellan
Der Name Reichenbach ist seit dem
Jahre 1830 eng mit Thüringer Porzellankunst verknüpft.
Die Produkte der Porzellanmanufaktur
bestehen aus hochwertigen Rohstoffen,
verarbeitet mit moderner Fertigungs- und Brenntechnik.
Porzellan ist im Gegensatz zu Keramik wesentlich robuster. Mehrere Kunden haben uns berichtet, daß ihre Hunde aus dem Porzellannapf mehr
trinken.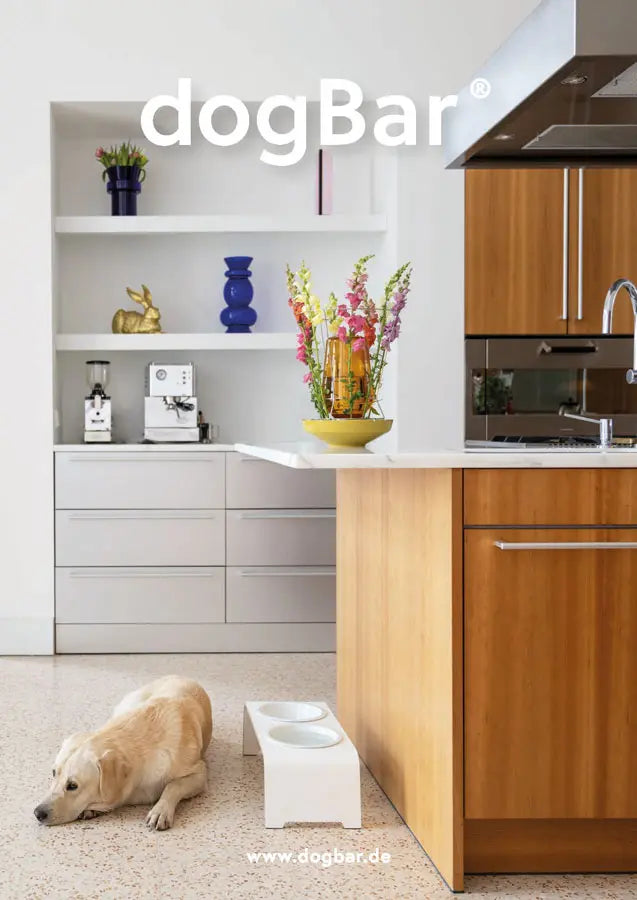 Our catalog is now also available online.
Enjoy 52 pages of photos and information about all dogBar® models and bowls.
To the catalog (6 MB)
care instructions
The dogBar® is made of real wood veneer. Wood works and may warp depending on site conditions. Set up the dogBar® in a dry and level place. Avoid high humidity, strong temperature fluctuations or strong sunlight. The surface of the dogBar® is sensitive, do not clean it with "aggressive" agents or objects that are too rough. Please do not stand on the dogBar®. Please do not clean the dogBar® in the dishwasher. To clean, wipe the dogBar® regularly with a damp cloth. Any water or food debris should be removed immediately. The bowls are dishwasher safe.
Für jede ausgelöste Bestellung in unserem dogBar®-Shop wird ein Baum gepflanzt.
Als Unternehmen sehen wir uns in der Verantwortung. Neben einem CO2-neutralen Versand leisten wir zustätzlich mit unserem Partner greenspark einen Beitrag, um unsere Erde für Mensch, Tier und Pflanzen lebenswert zu machen.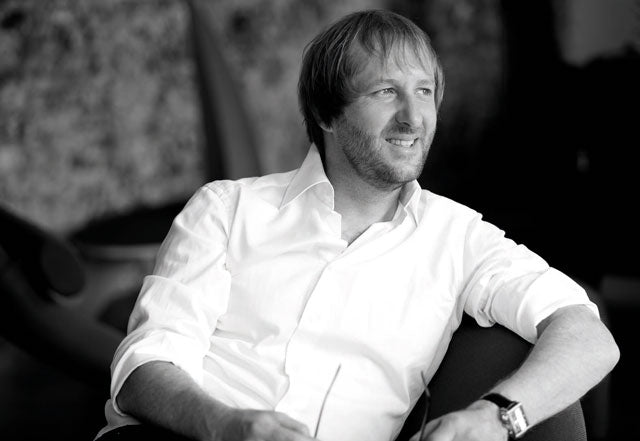 The designer: Jiri MR Katter
Jiri MR Katter designs new and timeless furniture classics.
With his designs he creates a connection between the past and the future.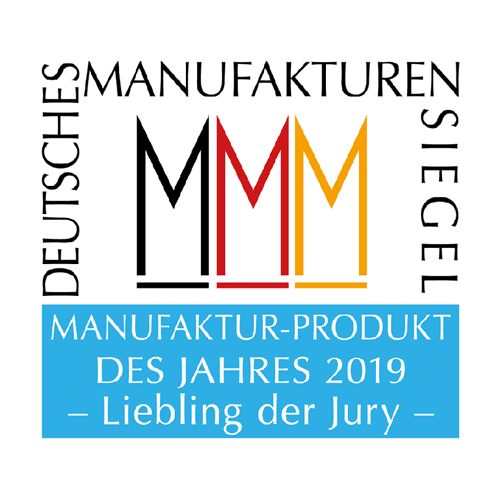 The dogBar® wins the German Manufactory Prize 2019 in the "Jury's Favorite" category!
Let customers speak for us